Case Study
-
Entire software system
Qlix handles the pre-employment verification process. They needed us to build their entire software system so they could start serving their clients.
Client

QLIX inc

Year

Service

Web & back office development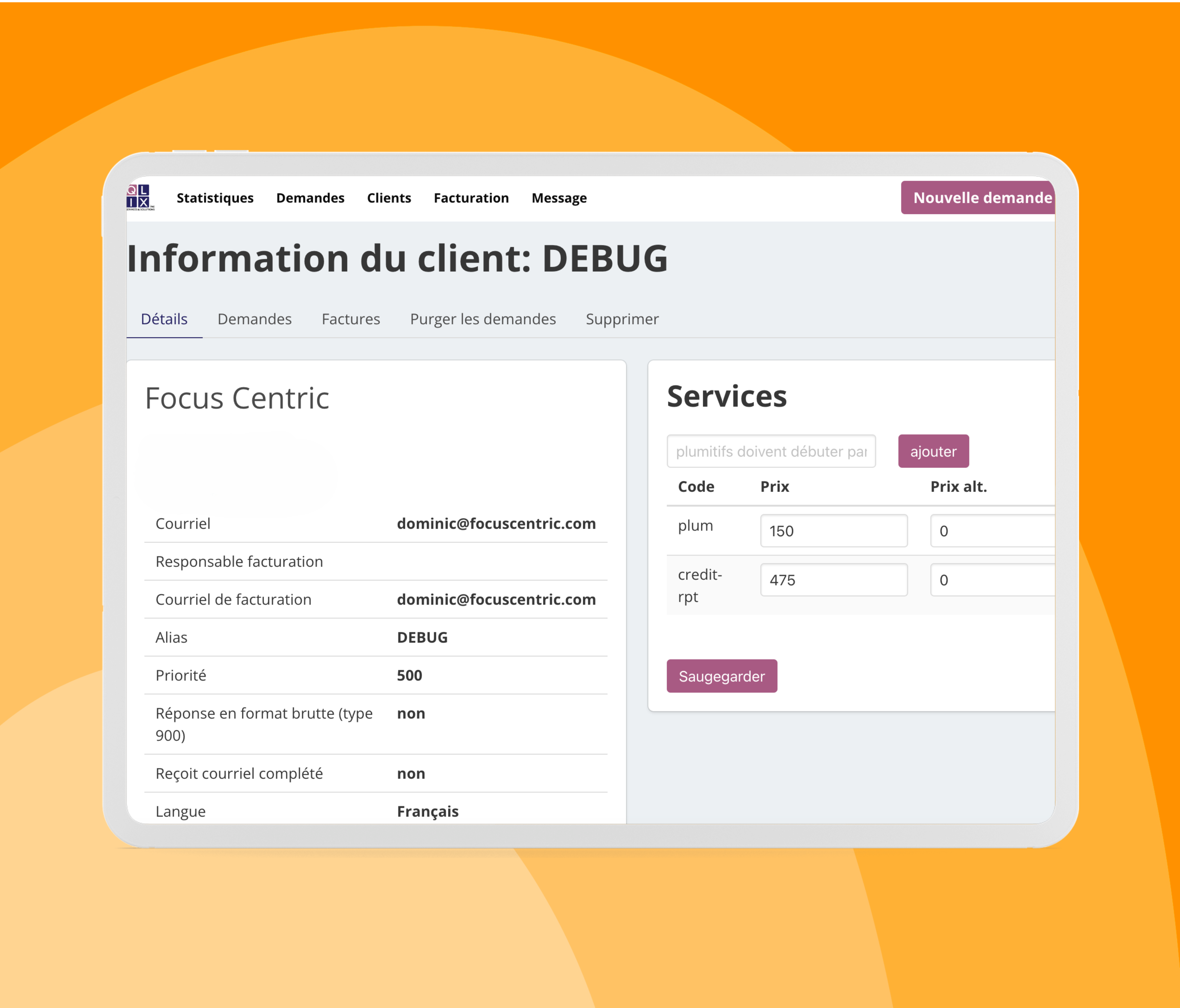 Overview
Starting a business is an immense amount of work. When your customers get your business's core value via a software system, you must find a trustworthy technical partner to ensure you start on the right foot.
We won't lie; when a client knocks at our door saying they need a SaaS (software as a service) built from scratch, we can confidently say we're here to help them. We've made and maintained software systems that ran for 20+ years, so you must be confident you won't have to re-invest the initial money and time invested to re-create your system in five years.
We've built an entire custom software system for QLIX so they could start their operations quickly. We've taken the approach we usually like: start small and evolve. Often, people think they need features, but in reality, end-users don't need them, or it can wait six months. We prefer frequent small iterations versus one massive system design that gets unused functionalities.
What we did
Web application
Infrastructure
Security enhancements